Team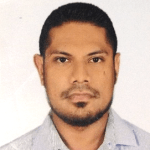 Tuan E. Hadgie – Administrative Officer
Tuan Hadgie serves as the Administrative Officer of FECT since 2017. He previously served as an Administrative Officer at the Gemmological Museum, Kandy, and the Institute of International Education Lanka, the Operations Manager and Lecturer at the Gateway Computer Centre in Kegalle. He has qualified as an ICDL (International Computer Driving License) System Administrator and with International Pedagogical ICT Licentiate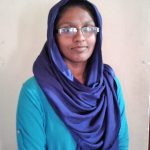 Fathima Shakira – Administration
Shakira completed her Personal Secretary Course in National Apprentice and Industrial Training Authority Kandy, Microsoft Office 2007 Package on MCCE. Previously, she worked in the Science Dissemination & Education Unit at the National Institution of Fundamental Studies Kandy as Trainee Secretary. And Completed the Certificate Course in Human Resource Management at Chartered Institute of Personnel Management Kandy.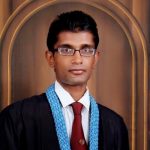 Mahasen Randiwela
Mahasen Randiwela has obtained his bachelor's degree in Geography and postgraduate Diploma in Geography from the University of Peradeniya. He is currently reading his Masters in Geography at the University of Peradeniya. Mahasen is interested in physical Geography and water quality. He specializes in mapping and geocoding.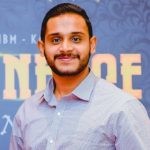 Dinaskar Shathiyendra – Web developer
Dinaskar has completed his Higher National Diploma in Computer Based Information System at National Institute of Business Management; He has all so worked as an Instructor at National Institute of Business Management Kandy for 6 months. He is currently working as a web developer.

N. Perenperaj :: Legal Intern
Perenparaj graduated in Arts (major in Economics) from Eastern University, Sri Lanka and studying LLB degree in Open University of Sri Lanka. Currently working as intern at Federation for environmental climate and technology. Perenparaj contributes primarily to legal matters and Economic analysis.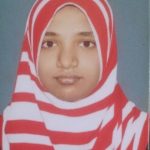 Zeeba Javad – Intern
Zeeba is a Post Schooled and a Diploma in Psychology student at ACHE. She is a passionate writer and enthusiastic in enhancing her knowledge in the field of research.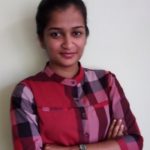 Chethana Chandrasiri – Intern
Chethana is a Statistics and Operation Research undergraduate in the Faculty of Science, University of Peradeniya. She has worked as an inplant trainee at Emjay Penguin Pvt. (Ltd.), Palletalawinna. Chethana contributes to the statistical analysing role.